In this guide we're looking at How to use Apple Bluetooth Headphones and how to get the absolute best our of your gorgeous new apple AirPod headphones.
Getting to know Apple's AirPods
Welcome to the wonderful world of tangle-free music bliss.
Apple's AirPods are proving a big hit with Apple iPhone users (and non-iPhone users too!) It's easy to see why. They're packed with a space-age amount of technology and are super-simple to use. Let's take a quick look at some of their 'best bits'
Ear sensors – Apple AirPods know. They know when you're taking them out. It's a clever trick. But it's just that. No magic I'm afraid. They come with a clever little ear sensor that detects when you take one, or both of them out of your ear. One of the best things about this is it will auto-pause playback. Great if you're in a hurry.
You can interact with them – AirPods have lots of interesting bits of Apple tech inside of them that go to making them a cool product. One of them is the accelerometer. A gadget that will detect any touches like a tap. Double tapping them gently will start Siri, for example.
Bluetooth range is really impressive – Remember when you had to carry your phone around the house with you while listening to music? The AirPods have an impressive 45 – 50 feet range. (More in open spaces). That gives you a lot of freedom from not only the old cable, but also lets you wander away from your phone, or just keep it safely tucked away in your bag.
The quick way to pair AirPod headphones and iPhone
Pairing your Apple AirPods with your iPhone is actually one of the easiest bits of How to use Apple Bluetooth Headphones guide. It takes a shorter time to do than it will take to read this next section. Once completed, you shouldn't need to do it again. In fact, pairing just one of your apple devices will pair every one of them that use the same Apple account.
Step 1 – Turn on Bluetooth on your iPhone
The AirPods use bluetooth to connect wirelessly to your phone. So we better get that turned on first. To do this, swipe up on your home screen and click on the bluetooth icon. It's the spikey B icon. Once you've done this, the Bluetooth icon should now show next to the battery icon on your screen.
Step 2 – Hold the AirPods next to your phone
Once Bluetooth is on, the next part is easy. Move the AirPods next to your phone and the pairing screen should automatically pop up after a second or two. When this panel pops up, press the connect button on the screen.
Step 3 – Press and hold the little round button on the read of the case
On the back of the AirPod case is a little round button that's easy to miss. Press and hold this down for a couple of seconds until you get the notification on your iPhone screen that the devices are paired.
Congratulations – your AirPods and your iPhone are now happily married.
Compare AirPod Prices
If you're looking to dive in and buy a pair if sexy new AirPods, but are wondering who has the best deal on them at the moment, fear not. Here's a quick run down of the cheapest prices on Apple Bluetooth's today.
Prices Last Updated Thursday 9th November 2023 - 20:11:33 pm
How to pair AirPod headphones with Android phones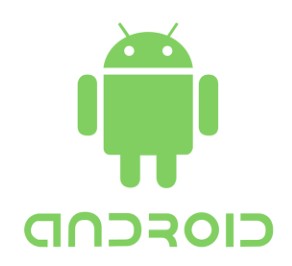 Don't worry if you haven't got an iPhone but really like the look of Apple's awesome headphones. AirPods work exactly the same as they do with iPhones. Pairing them takes a few seconds more but it's still very straight froward to set them up.
Step 1 – Turn on Bluetooth on your iPhone
Depending on your Android phone, you'll need to go into settings and click on the Bluetooth icon to enable Bluetooth.
Step 2 – Open up your Bluetooth devices on your Android phone
Next click into your Bluetooth devices on Android and you should see the the names of several devices that are near your phone. Don't worry, the AirPods shouldn't be showing there just yet.
Step 3 – Open your AirPod case
Flip the lid open on your headphones case (they should be in their respective compartments). Check that the little LED light is lit up.
Step 4 – Press the 'hidden round button' on the back of the case
Look for the round button and press and hold that few a couple of seconds. Watch the LED light and make sure it starts flashing. Now release the button.
Step 5 – Press scan on your Android
The AirPods name might have popped up in the list of Bluetooth devices on your p[hone's screen. If not, press the scan button on your phone. You should now see a name pop up with AirPods in it somewhere.
Step 7 – Tap on the AirPod name on your Android screen
Last step! Click on the Android phone, on the line with AirPods in them. Your wireless Apple headphones should now be paired with your Android phone.
Here's a great video explaining how to do this
Warning! Protect your AirPod from this…
They can get scratched SUPER easily
If we had to sum up all this lovely new modern technology in one word, it would be simply: shiny. And Apple's gadgets are the shiniest of them all. No doubt. The problem with this is that they're all to easy to scratch. And the AirPods are notoriously easy to scratch up and ruin that polished futuristic glaze.
If you're serious about your iPod think about investing in a case like one of the ones below. Yeah, there's an argument that you're missing out on seeing the cool shiny casing, but who cares. These cases keep your new AirPods all safely tucked away from keys, coins and other things just waiting to mark that pristine new case.
Careful you don't drop them
While Apple stuff can generally take a bit of a beating (my dog literally chewed my iPad for around an hour and it still worked, ewww), you don't want to go chucking something around too often that costs as much as the AirPods do.
The cable's gone but so has the safety rope. There's nothing to catch the buds now so a careless move will see them spinning down in slow motion to the pavement or, worse still, to a sods-law drain that just happened to be in the wrong place.
The main time to be wary of is putting them back into the case, not so much getting them out. And there's nothing much you can do other than be extra careful with them. They're small. They're smooth and they're way too easy to drop.
The proper way to clean your AirPod headphones
Apple AirPod FAQs
We've compiled a quick list of the most commonly asked questions we see for Apple's Bluetooth headsets. If there's anything else you're stuck on, please let us know in the comments below!
Will they work with any other phones and tablets?
Although they're made by Apple, these are, technically, just Bluetooth headphones. They can be paired with… pretty much any device that has Bluetooth and can play some kind of music.
Do you need to have your phone on you?
Nope, one of the best things about Bluetooth headphones is you're completely free to get on with your work, anywhere so long as there's around 40 feet between you and the device, you'll be fine. Ideal for cooking, working and anything else you need your 'hands-free'.
What do you charge them with?
AirPods charge using Apples custom lightening port. You put the headphones into the case and then connect the cable to the case.  This is the same cable that you charge your iPhone or iPad with. The headphones have small metal connectors on the bottom of them which connect inside of the case. Clever stuff!
Which iPhones do Apple Bluetooth headphones work with?
There are a LOT of different iPhones out there at the minutes. The good news is that AirPods will work with any iPhone, even the early ones.
Do you get a charging cable?
You'd think this would be a no-brainer, right? Well don't expect to be getting a spare charging cable in with your AirPads. You'll need to use your existing lightning cable to charge these headphones.
Can you use these Apple Headphones with iPads?
Yes you can. Even the older iPads will be able to connect to any of the AirPods in exactly the same way as mentioned above.
How does answering a call work?
So you're minding your own business, listening to your tunes and you get a call. What happens? The AirPods will let you know there's a call (thanks Siri!) And you can double-tap the headphones if you want to take the call. If not, let them talk to the machine and you enjoy those sweet tunes. *
* Unless it's your boss.
Thanks for reading out little guide on AudioPunch on how to use apple Bluetooth headphones. If there's anything we've missed, please let us know in the comments. Have you got a paid of AirPods? How are you finding them?